Beekeeper + Flower Farmer
Sheri Gramer introduces us to the son of a grower who also feels compelled to grow. He decided to do annuals in a big way. They are beautiful to look at, and support the 25 beehives he maintains. Zinnias, cosmos and sunflowers thrive in this home garden on a grand scale.
Gardener Extras
An adult bee's diet is primarily made up of 3 types of food: honey, nectar and pollen.
Honey bees usually forage on only one kind of flower in a single trip.
Honey bees stuff pollen into baskets on their legs and use their tongues to suck up nectar.
Sheri Gramer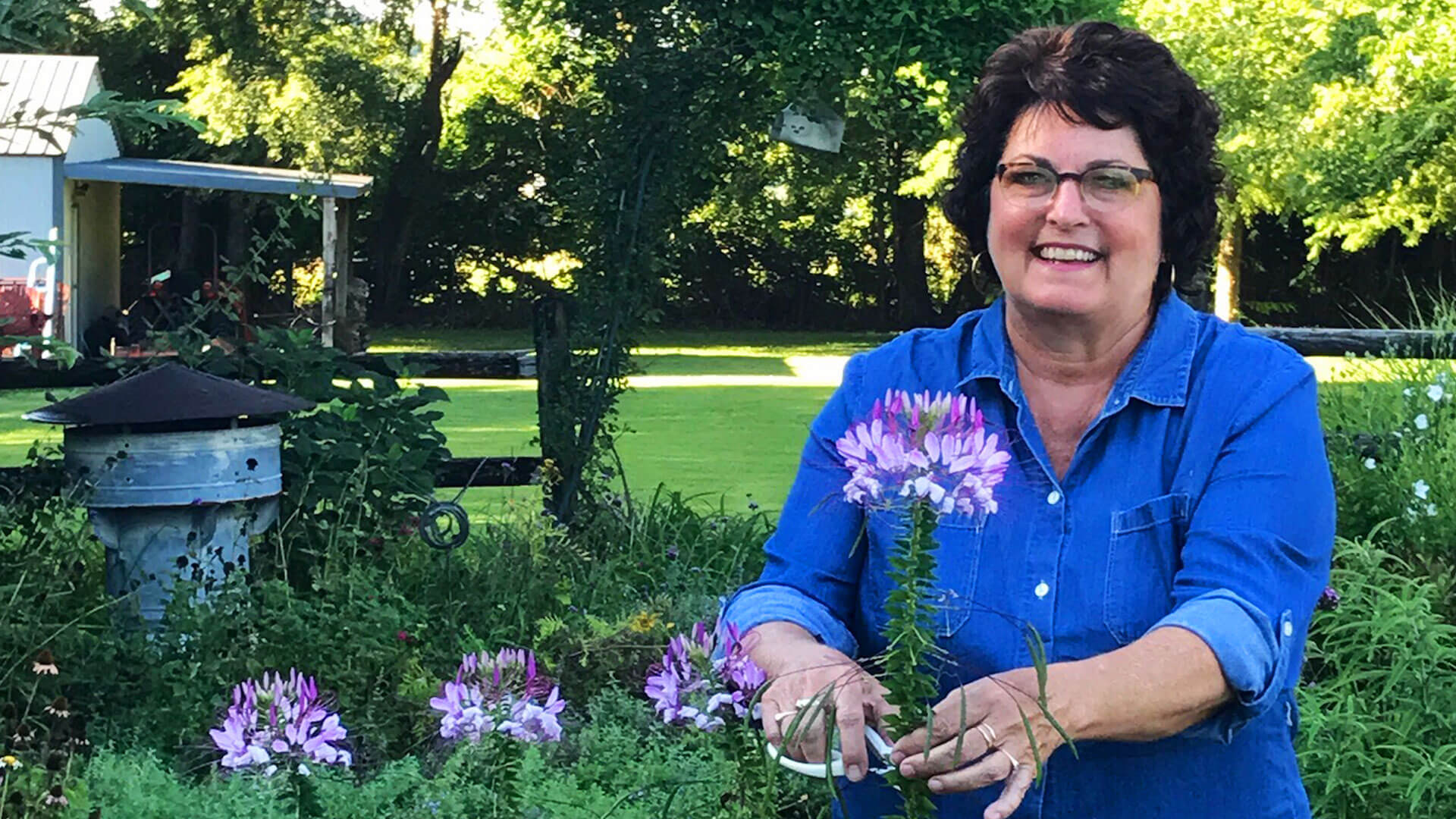 Sheri is a gardener, artist, designer, as well as owner of the specialty shop Yarrow Acres in Franklin, TN. What began as a hobby in Michigan became a 'Main Street' business for her in Middle Tennessee. Her passion for herbs and flowers is obvious when visiting fellow growers on Volunteer Gardener. "From growing to harvesting, there are endless ways to create, craft, cook and live with flowers and herbs."