Allenbrooke Farm
Farmer Dan likes to think of his fields as the canvas and the crops as the color. Sheri Gramer visits this CSA, and finds it is as pretty as a picture.
Gardener Extras
Aphid midge, braconid wasps, damsel bugs and ground beetles are examples of beneficial insects for the farm.
By 2022, the overall CBD market value is projected to approach $2 billion, according to New Frontier Data. $646 million of the total is exclusive to hemp-derived CBD. Possible factoid: Trap crops that mature quickly and produce some type of seed, fruit or flower are particularly attractive to many damaging insects. Possible factoid: Feminized seeds are seeds that are treated with colloidal silver, silver nitrate, or silver thiosulfate to produce predominately female plants. Possible factoid: Hemp farming comes down to minimal THC production, maximum CBD potency, and maximum pounds per acre.
Gardener Notes
www.allenbrookefarms.com 615.406.4592
Sheri Gramer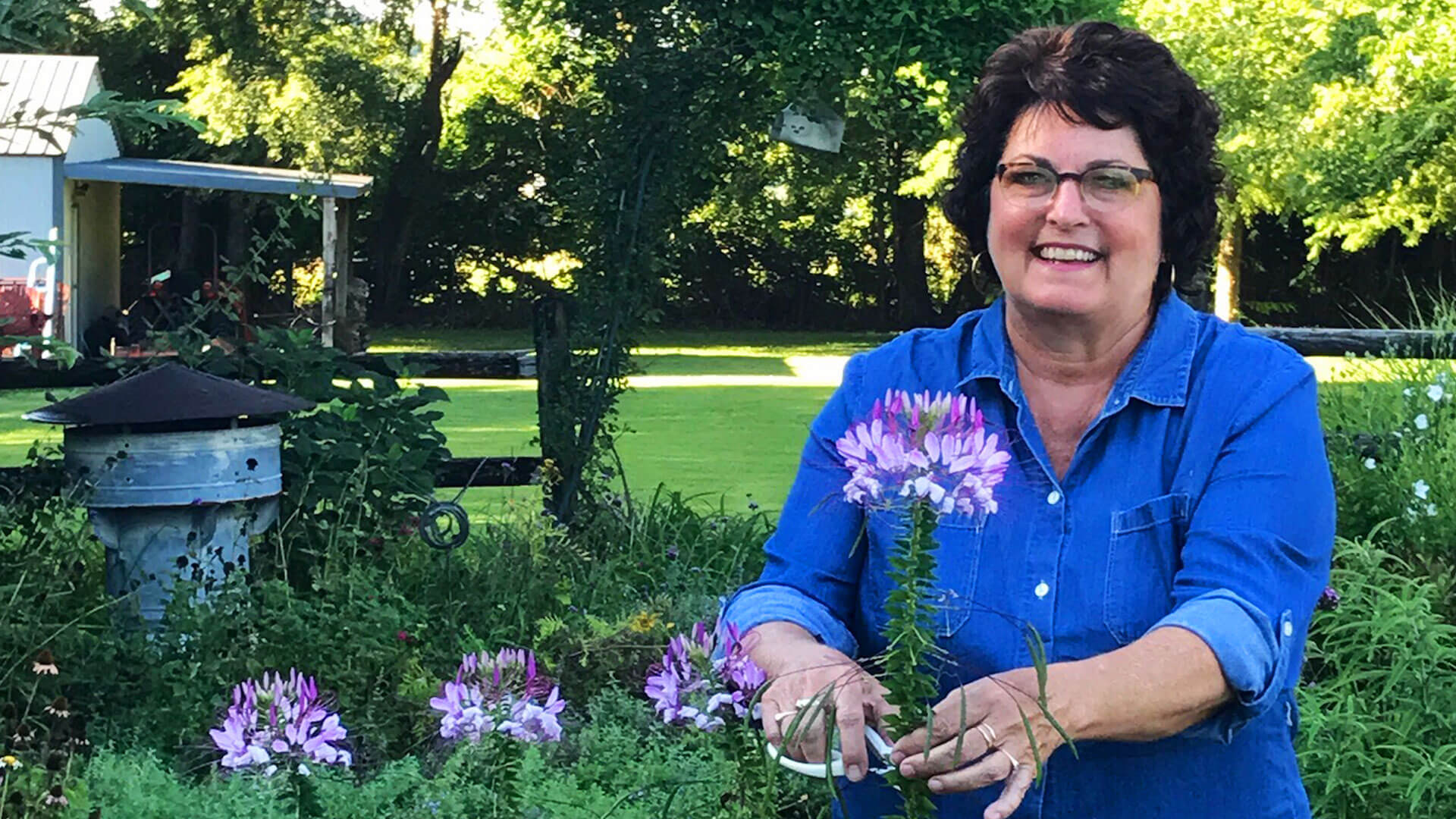 Sheri is a gardener, artist, designer, as well as owner of the specialty shop Yarrow Acres in Franklin, TN. What began as a hobby in Michigan became a 'Main Street' business for her in Middle Tennessee. Her passion for herbs and flowers is obvious when visiting fellow growers on Volunteer Gardener. "From growing to harvesting, there are endless ways to create, craft, cook and live with flowers and herbs."