Growing Cherry Tomatoes for Market
Jeff Poppen learns the methods necessary for growing a successful crop of cherry tomatoes in a market garden greenhouse. Bloomsbury Farm in Smyrna TN uses mulched leaves as compost to improve the soil structure. They use the Florida weave trellising system for some varieties, while with others the Lower and Lean Method is used.
Gardener Extras
Adding compost to soil will provide a slow release of nutrients, improve soil structure, balance the soil's pH, and increase water retention.
The Florida weave trellising system is economical, time saving, and highly effective for keeping tomatoes off the ground.
Using the Lower and Lean method encourages vigorous fruit production on vines that can grow up to 40-70 feet long.
Baking soda has alkaline properties. By spritzing a baking soda solution on tomato plants, the surface becomes more alkaline, creating an unsuitable environment for blight to take hold.
Gardener Notes
bloomsburyfarms.com Open to public every Friday from March thru December. 2:30-6:30pm. Rain or shine. 9398 Del Thomas Road Smyrna TN 37167
Jeff Poppen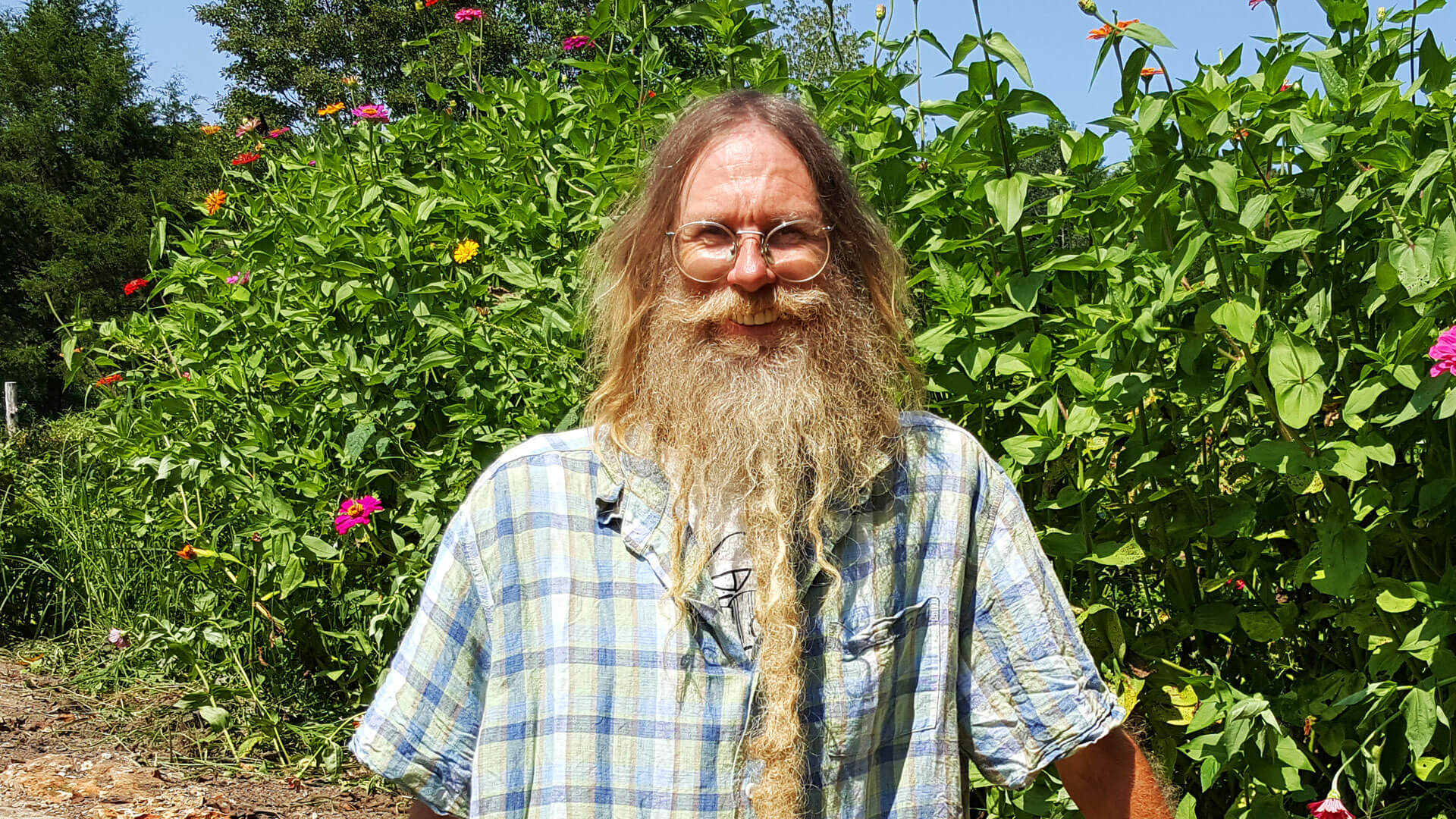 Jeff says his parents loved growing plants on their Illinois farm, and he credits them for his passion for growing. He's made his living growing the best organic vegetables he can. Jeff acknowledges he has learned through experience over four decades. He is also an avid student of old-time farming methods, the way folks grew stuff before all of the chemicals in farming. He is compelled to try and shorten the learning curve for other gardeners. Jeff adds, "My wish is that my love for growing organically inspires others."