Hemp Harvest and Processing
Many Tennessee farmers say hemp production isn't living up to the hype. Pests, diseases, the space needed for conventional drying, and finding a buyer are some of the challenges. Sheri Gramer visits Allenbrooke Farms in Maury County TN to find out about the first year of hemp production.
Plants Featured in this Clip
Cannabis sativa 'Silver Haze' 'Two Beards'
Gardener Extras
In the female cannabis plant, the cola is where the bud blossoms and the surrounding plant material.
The most celebrated of hemp's chemicals is cannabidiol which has come to be known as CBD. CANNABIS sativa 'Silver Haze'.
Hemp crops are susceptible to diseases such as blight, Fusarium wilt, Fusarium root rot, Pythium crown and root rot, and powdery mildew.
Sheri Gramer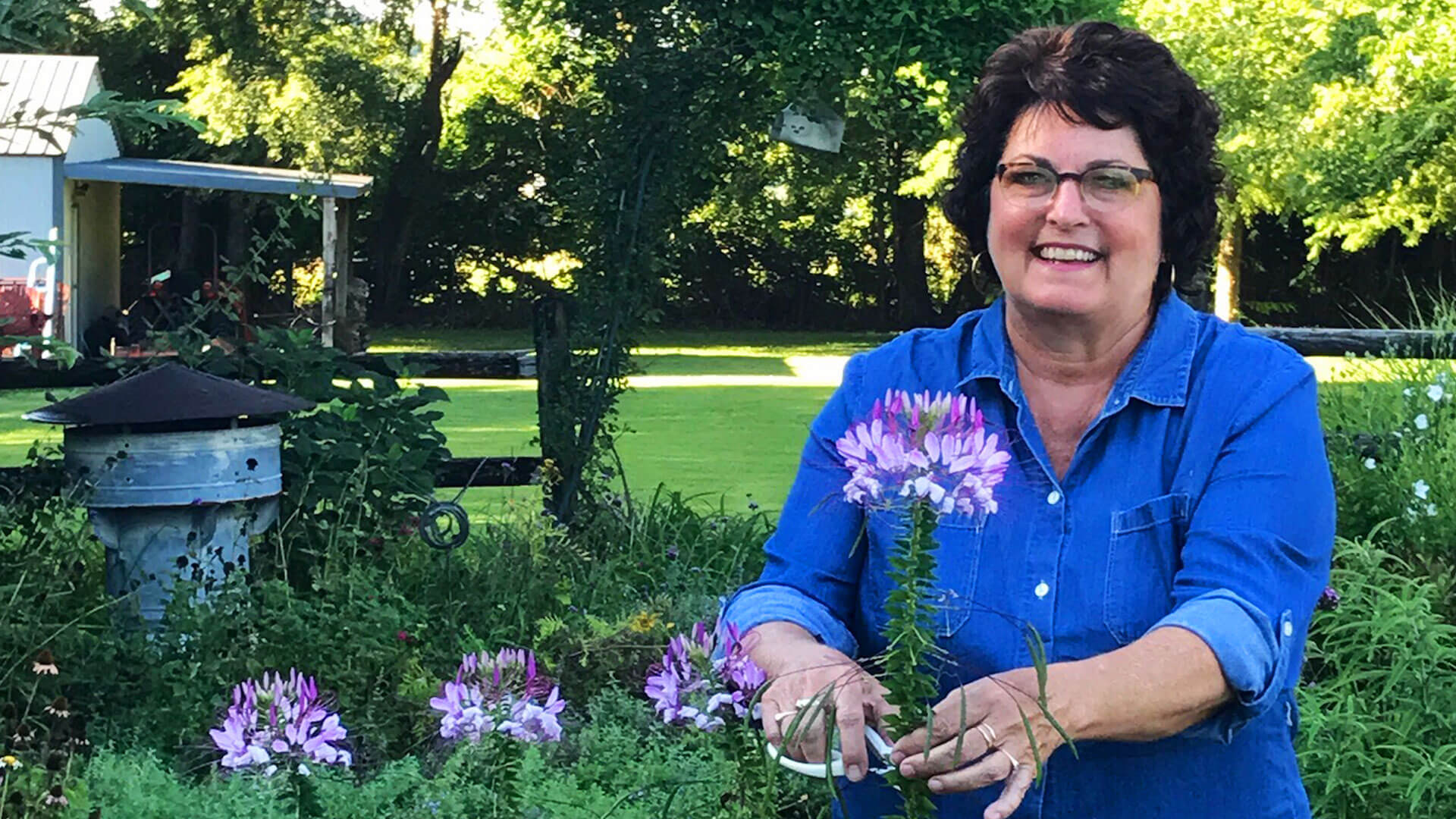 Sheri is a gardener, artist, designer, as well as owner of the specialty shop Yarrow Acres in Franklin, TN. What began as a hobby in Michigan became a 'Main Street' business for her in Middle Tennessee. Her passion for herbs and flowers is obvious when visiting fellow growers on Volunteer Gardener. "From growing to harvesting, there are endless ways to create, craft, cook and live with flowers and herbs."