Downsizing without sacrificing style
A backyard doesn't have to be large to grow a variety of trees, shrubs, perennials and vegetables. Sheri Gramer tours a beautiful space that has border beds all along the house foundation and fence line. There are some stunning specimens.
Gardener Extras
A resilient, easy-care rose, Peggy Martin is cold hardy and disease and pest resistant, making it a good choice for beginners.
Garlic requires a large pot with a minimum depth of 8 inches and good drainage. Press each clove 3 inches deep into the soil and space 4 inches apart to allow room to develop.
A spiral antenna using copper wire inserted into the ground maximizes the exposure of the plant's roots to the electrical charges present in the atmosphere.
Sheri Gramer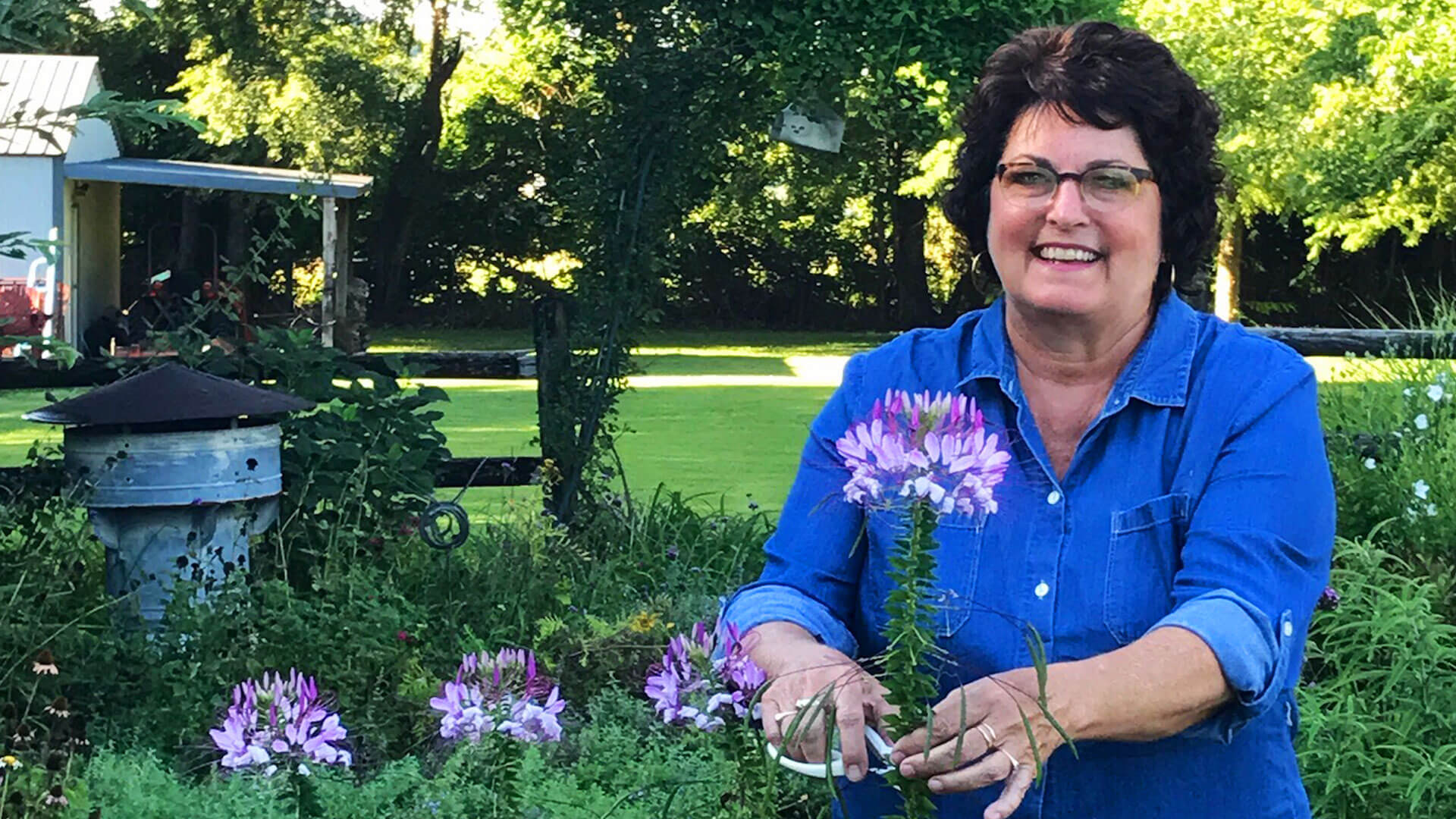 Sheri is a gardener, artist, designer, as well as owner of the specialty shop Yarrow Acres in Franklin, TN. What began as a hobby in Michigan became a 'Main Street' business for her in Middle Tennessee. Her passion for herbs and flowers is obvious when visiting fellow growers on Volunteer Gardener. "From growing to harvesting, there are endless ways to create, craft, cook and live with flowers and herbs."