Harvesting/Preserving Herbs
Clipping, drying and preserving herbs is the topic at No. 9 Farms in Ashland City, TN. Lemon balm, basil and dill are discussed specifically.
Plants Featured in this Clip
Melissa officinalis (Lemon Balm)
Anethum graveolens (Dill)
Ocimum tenuiflorum (Holy Basil)
Gardener Extras
No. 9 Farms dries herbs in their whole form for a longer shelf life.
After drying herbs on a grate or in the dehydrator, Stephanie recommends drying an additional 2-3 weeks in a paper bag in a space without sunlight and with good air circulation.
Shelf life for culinary herbs is 12 months. Shelf life for medicinal herbs is 6 months.
Gardener Notes
No. 9 Farms 1403 Little Marrowbone Road Ashland City TN 37015 615.545.0925 no9farms.com
Sheri Gramer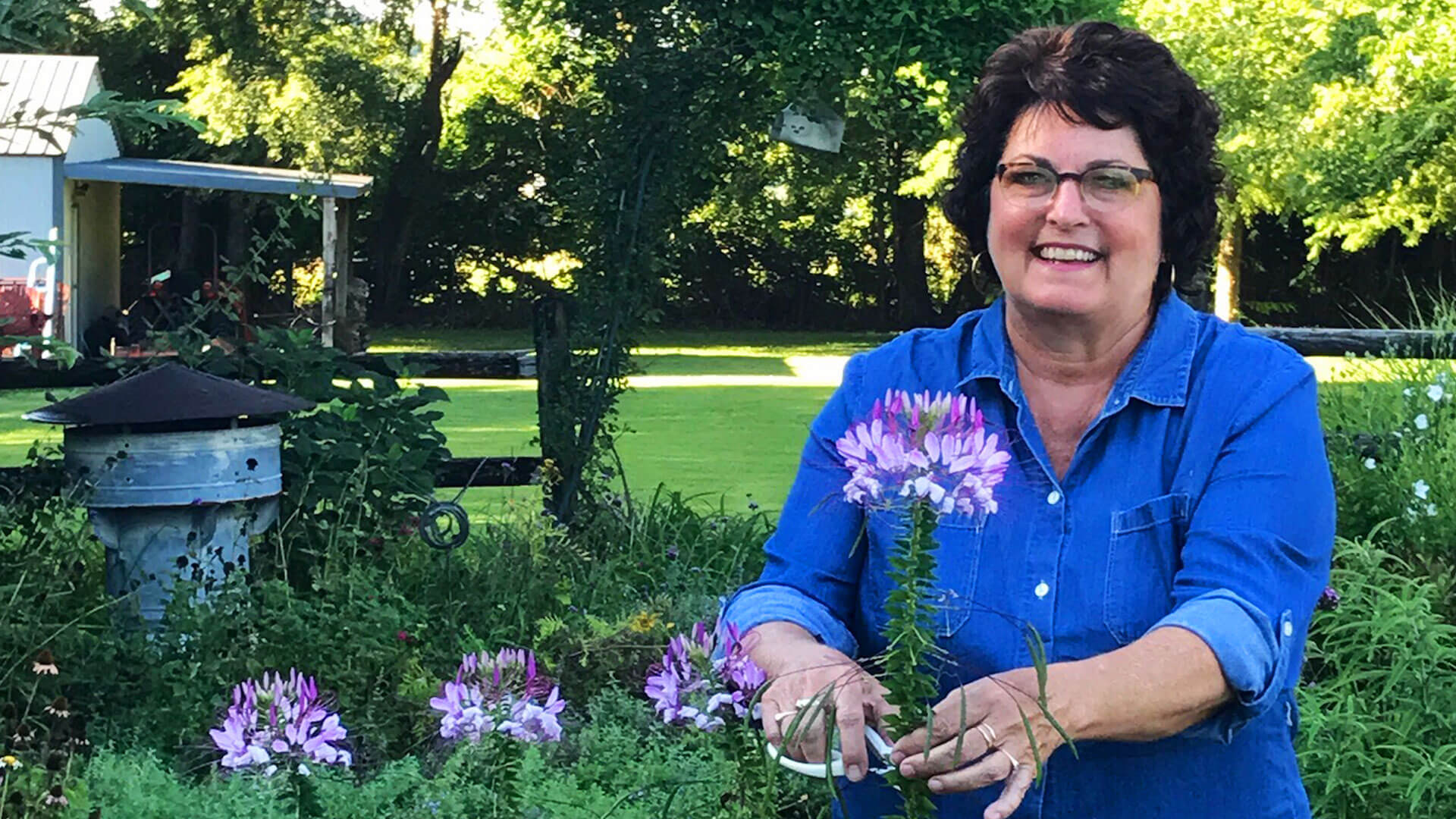 Sheri is a gardener, artist, designer, as well as owner of the specialty shop Yarrow Acres in Franklin, TN. What began as a hobby in Michigan became a 'Main Street' business for her in Middle Tennessee. Her passion for herbs and flowers is obvious when visiting fellow growers on Volunteer Gardener. "From growing to harvesting, there are endless ways to create, craft, cook and live with flowers and herbs."