Staghorn Fern – How to Mount
The staghorn fern can be grown as a houseplant, or outdoors in areas with a milder climate. Commonly, the fern is attached to a wooden surface to mimic how they grow in nature. Sheri Gramer walks us through the process of securely attaching a fern to a wooden board for good plant health, and an amazing display.
Plants Featured in this Clip
PLATYCERIUM bifurcatum (staghorn fern)
Gardener Extras
Staghorn ferns prefer to be in a location with consistent shaded light. Direct light can burn the fronds.
A staghorn fern can live many decades with proper care.
Sheri Gramer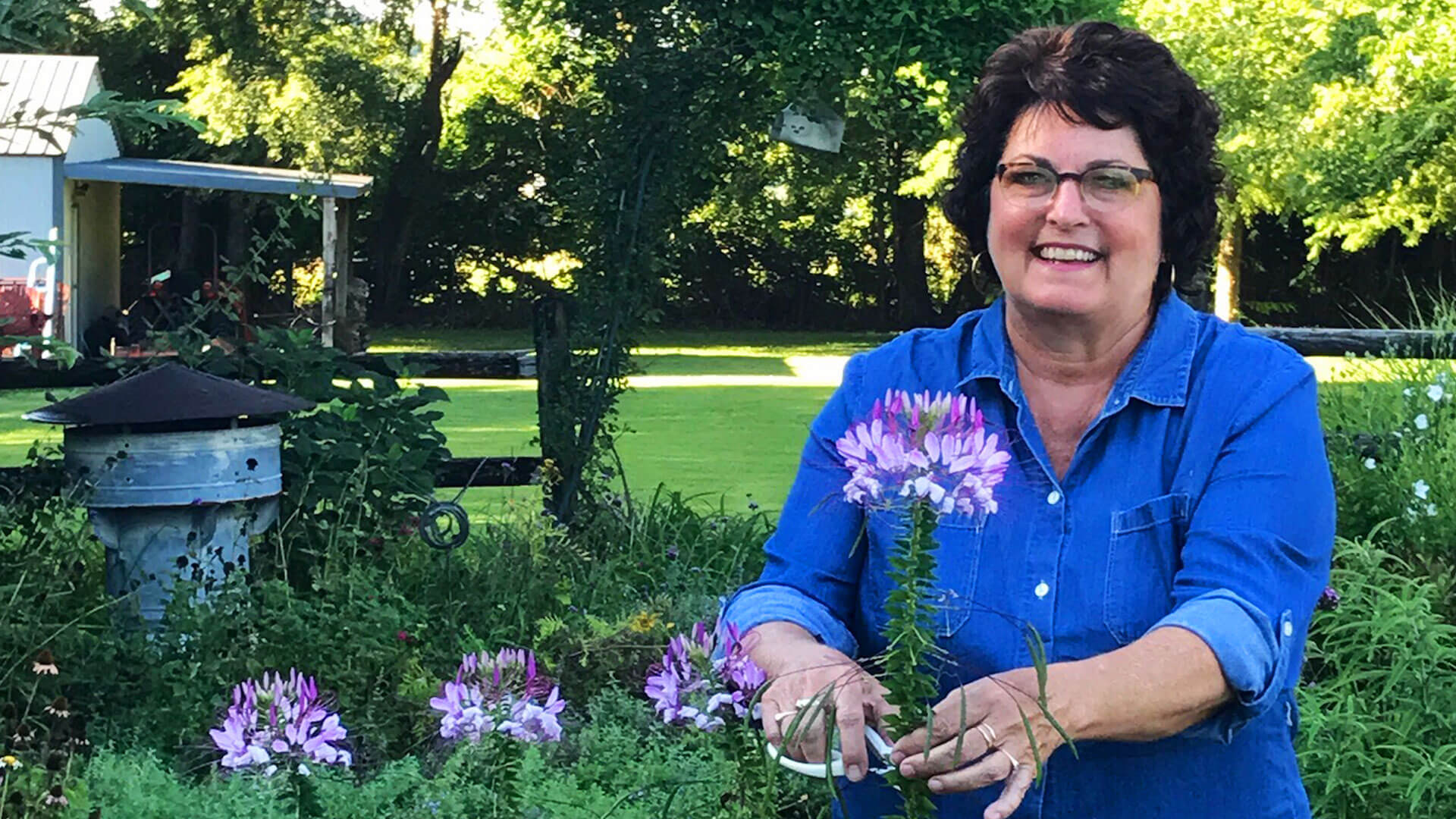 Sheri is a gardener, artist, designer, as well as owner of the specialty shop Yarrow Acres in Franklin, TN. What began as a hobby in Michigan became a 'Main Street' business for her in Middle Tennessee. Her passion for herbs and flowers is obvious when visiting fellow growers on Volunteer Gardener. "From growing to harvesting, there are endless ways to create, craft, cook and live with flowers and herbs."