Color in Containers
The formula for an eye-catching container is a strong thriller, some complimentary fillers, and a spiller. Sheri Gramer visits with a gardener who has a talent for designing containers with all of those elements. Plus, she puts those in a perfect pot to complement the fabulous colors too.
Plants Featured in this Clip
JUSTICIA brandegeeana (Mexican shrimp plant)
CORDYLINE fruticose (Ti plant, Hawaiian good-luck plant )
Gardener Extras
Good soil is vital in containers. A common practice is to use a mixture of one part high-quality potting soil, one part compost and one part shredded pine bark.
Sheri Gramer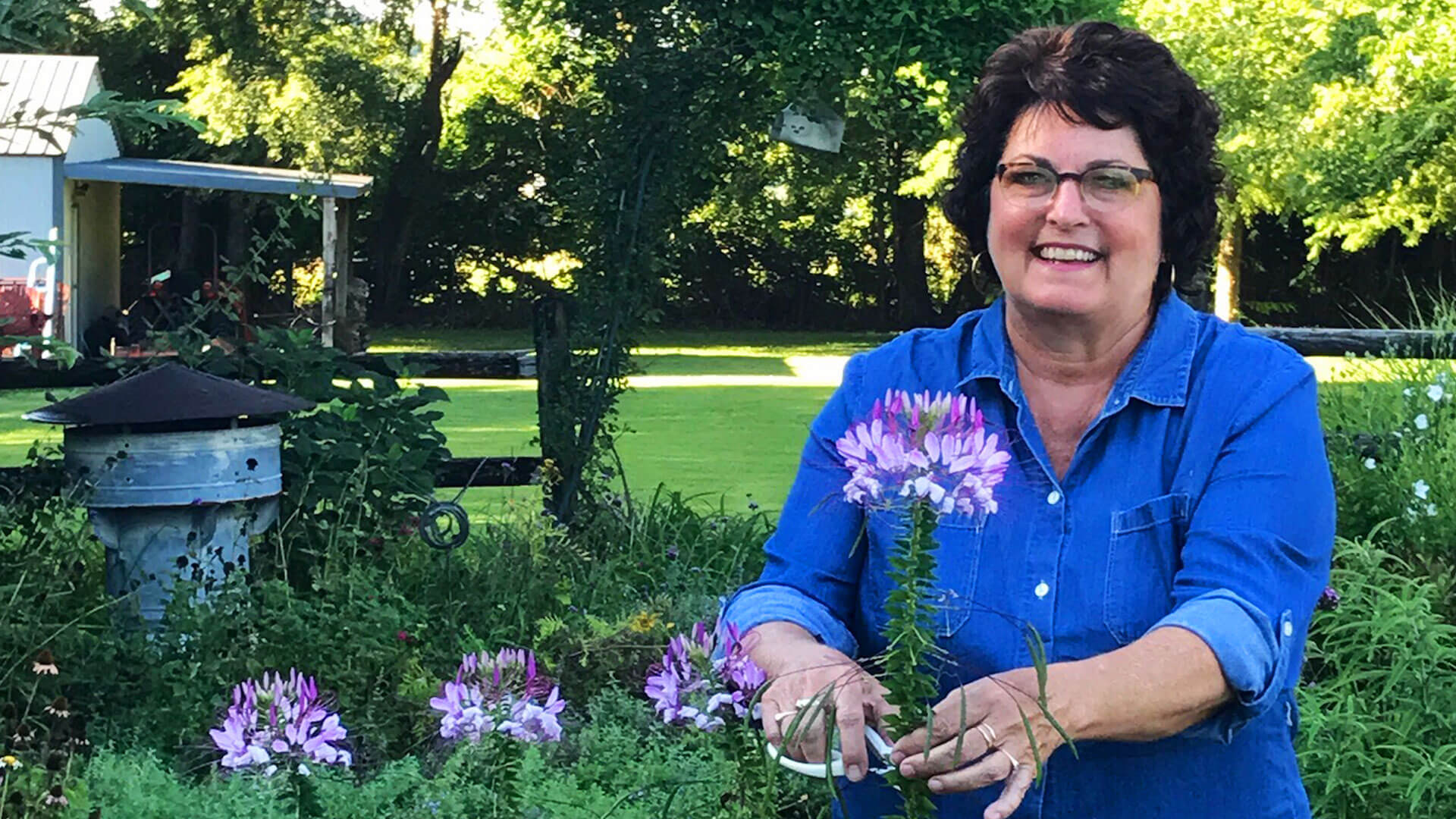 Sheri is a gardener, artist, designer, as well as owner of the specialty shop Yarrow Acres in Franklin, TN. What began as a hobby in Michigan became a 'Main Street' business for her in Middle Tennessee. Her passion for herbs and flowers is obvious when visiting fellow growers on Volunteer Gardener. "From growing to harvesting, there are endless ways to create, craft, cook and live with flowers and herbs."