Nature's Way to Garden
Sheri Gramer tours the many garden beds of an avid gardener who is happy to admit that she's always learning. We see a butterfly garden, a vegetable garden, a large ornamental garden featuring a babbling brook. All these garden beds benefit from a breathtaking mountain top view.
Gardener Notes
Private garden in McMinnville.
Sheri Gramer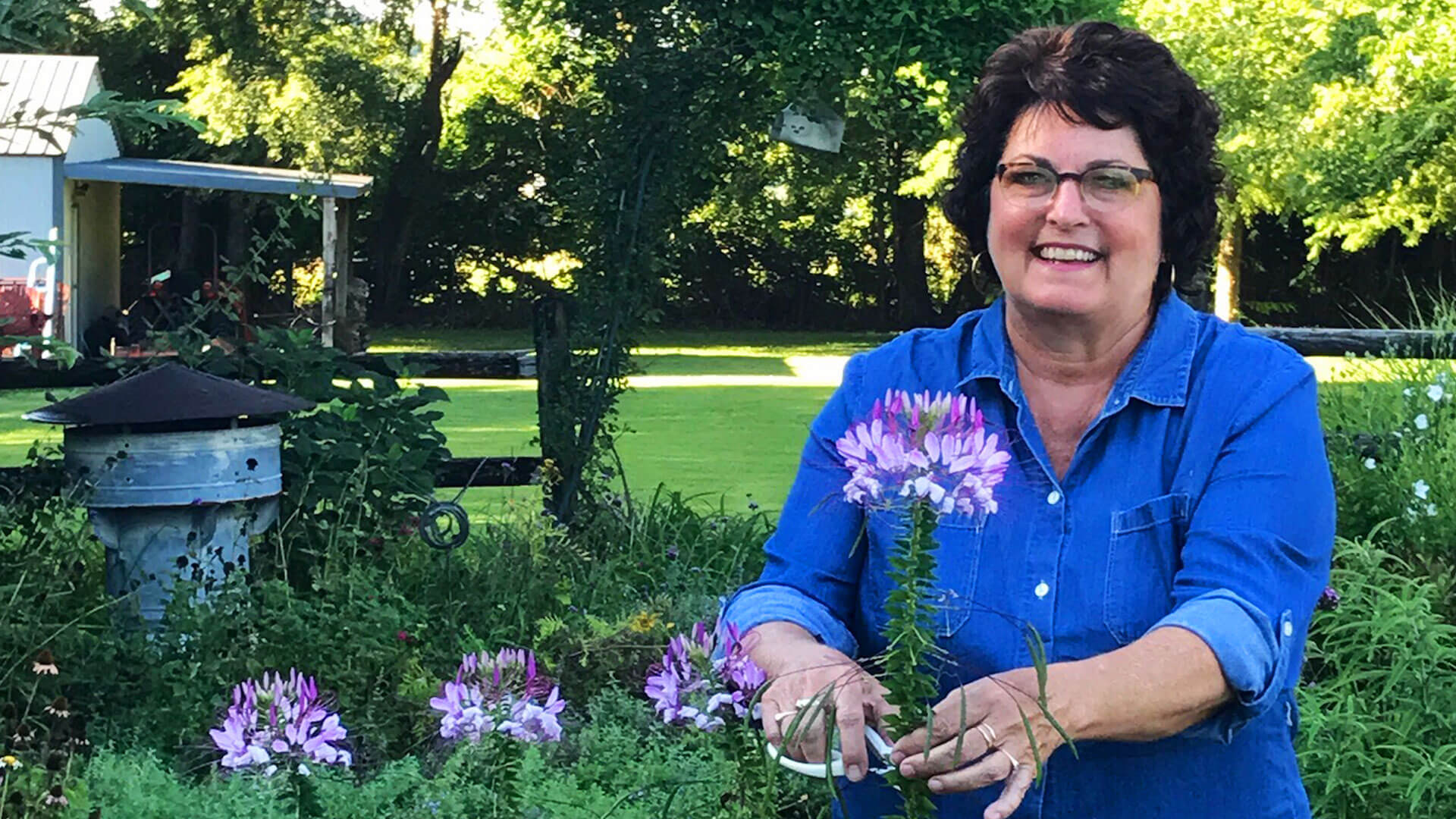 Sheri is a gardener, artist, designer, as well as owner of the specialty shop Yarrow Acres in Franklin, TN. What began as a hobby in Michigan became a 'Main Street' business for her in Middle Tennessee. Her passion for herbs and flowers is obvious when visiting fellow growers on Volunteer Gardener. "From growing to harvesting, there are endless ways to create, craft, cook and live with flowers and herbs."