The Joy in Seeing a Garden Grow
There are so many lovely vignettes, places to sit and reflect, and a seemingly endless array of plants to enjoy in this mature home landscape. Tammy Algood introduces us to this gardener with a love for nature and a great eye for garden design. You'll want to take notes!
Plants Featured in this Clip
CORYLUS avellana (Contorted Filbert, Harry Lauder's Walking Stick, Corkscrew Hazel) 'Contorta'
HAKONECHLOA macra (Japanese Forest Grass) 'Aureola'
HOSTA 'Gingko Craig'
HOSTA 'Stiletto'
Gardener Extras
Each year since 1997, the American Hosta Grower's Association has awarded a 'Hosta of the Year'. Pam's garden features every one.
VERBENA bonariensis (tall verbena, purple top verbena) is a superior nectar plant that attracts butterflies and hummingbirds.
RIDBECKIA maxima (Great Coneflower) tolerates a variety of soils, heat, and drought. While it attracts pollinators, it will also attract Goldfinches if the stalks are left after flowering.
The 'hosta bump' in Pam's garden features the following plants: HAKONECHLOA macra 'Aureola', HOSTA 'Gingko Craig' and 'HOSTA 'Stiletto'.
Tammy Algood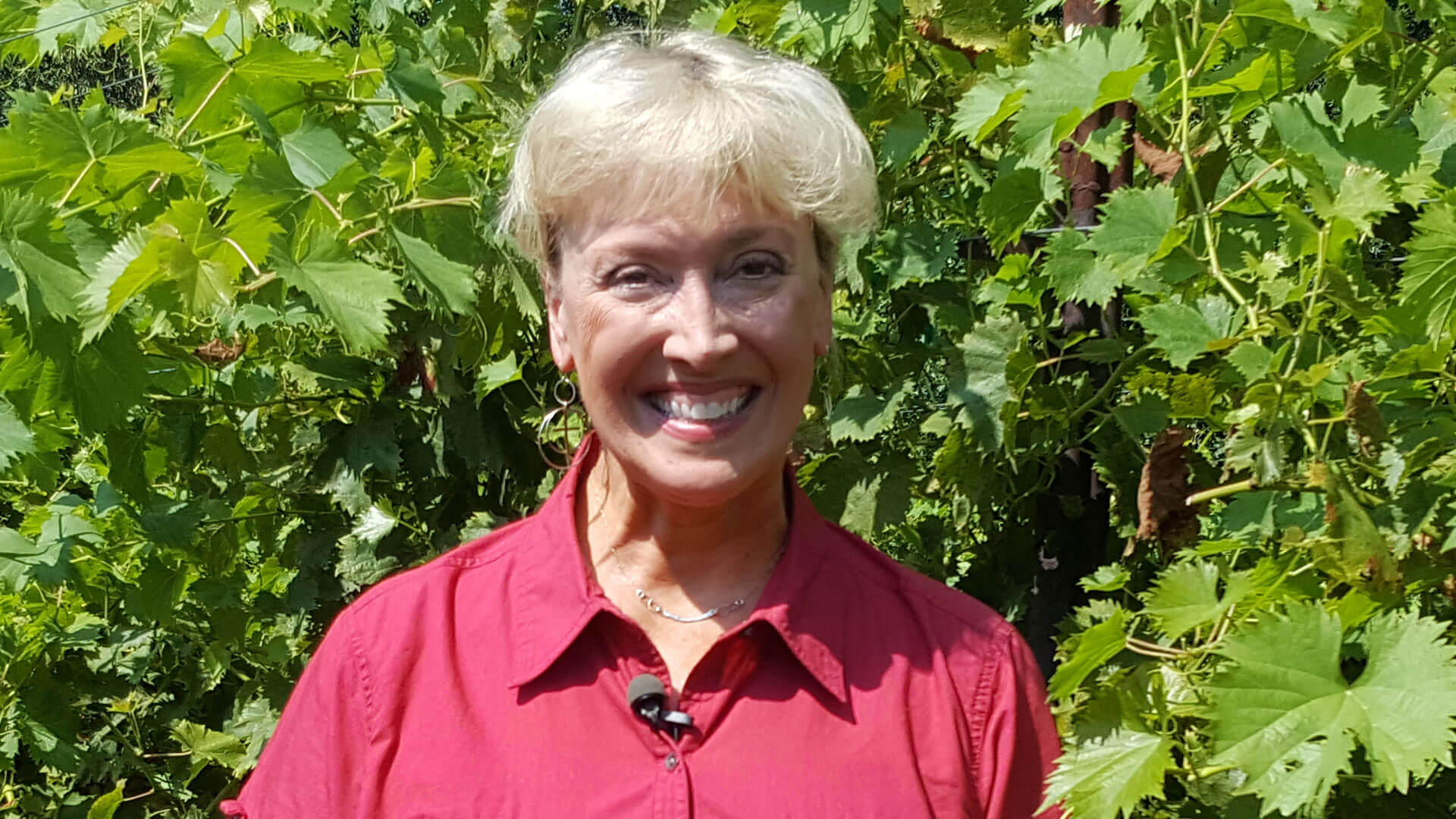 Tammy Algood  —   Tammy has loved to garden and cook her whole life. She wanted to spend as much time as possible with her Grandmother who gardened and cooked, so she learned at her knee. Tammy is a marketing specialist with the Tennessee Department of Agriculture. She has written numerous cookbooks, including Farm Fresh Southern Cooking and The Southern Slow Cooker Bible. "Being a host on Volunteer Gardener allows me to meld both of my passions into one activity…cooking from my garden."