Blooming Joy Flower Co.
Being on a flower farm is rejuvenating for the soul. Sheri Gramer is enjoying her visit to Blooming Joy Flower Co in Christiana TN where the blooms come in a wide array of colors, forms and size.
Plants Featured in this Clip
PHLOX Fashionably Early Crystal
ACHILLEA ptarmica Peter Cottontail
ERYNGIUM planum (Sea Holly) Blue Glitter
Olivia Rose Austin
ALCEA rpsea (Hollyhock) Halo Cerise
ROSE Easy on the Eyes
PENSTOMEN Onyx and Pearls
Gardener Extras
Blooming Joy Flower Co services the Murfreesboro and Nashville TN areas with fresh flowers.
Gardener Notes
www.bloomingjoyflowerco.com
Sheri Gramer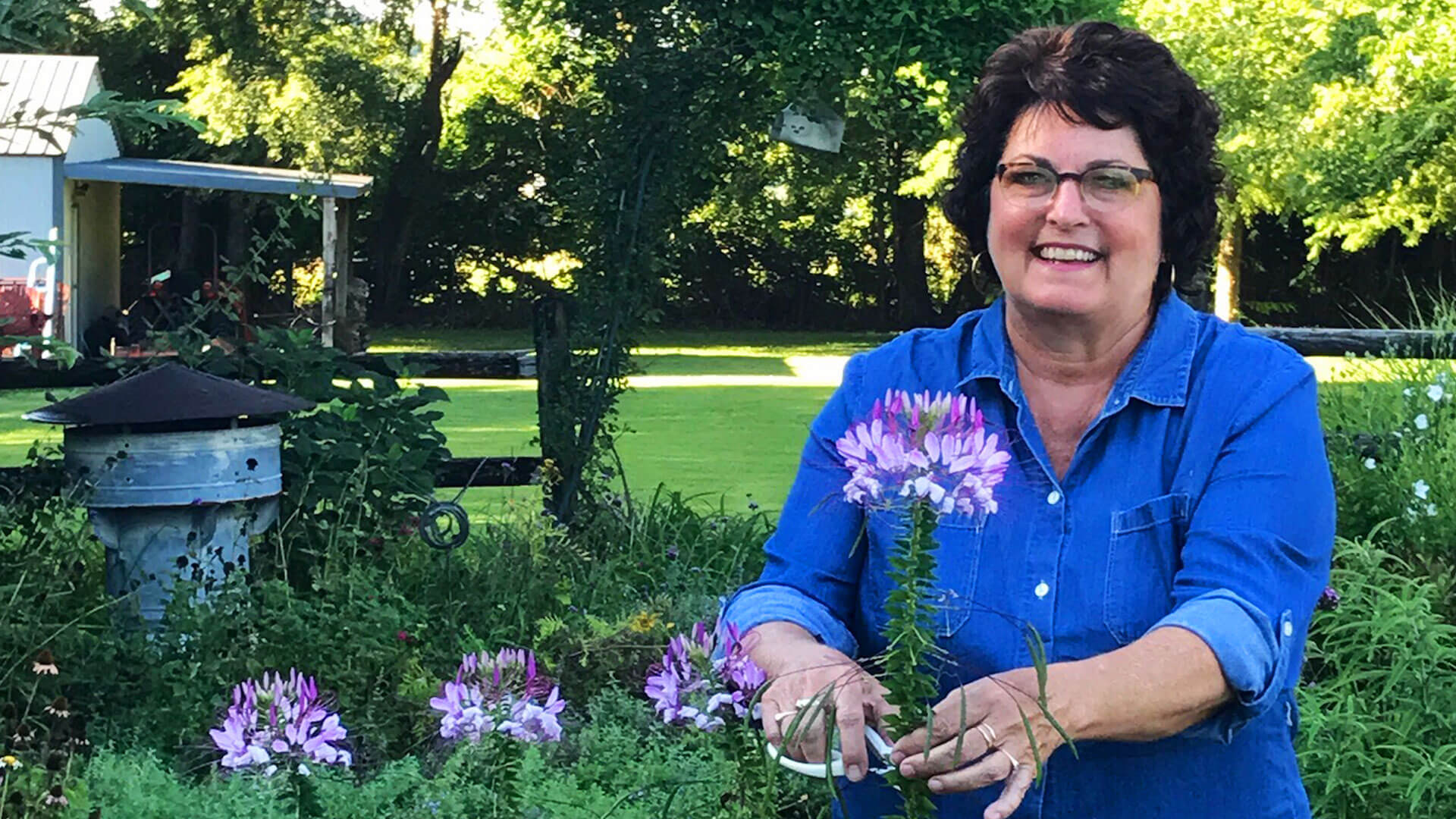 Sheri is a gardener, artist, designer, as well as owner of the specialty shop Yarrow Acres in Franklin, TN. What began as a hobby in Michigan became a 'Main Street' business for her in Middle Tennessee. Her passion for herbs and flowers is obvious when visiting fellow growers on Volunteer Gardener. "From growing to harvesting, there are endless ways to create, craft, cook and live with flowers and herbs."